On Saturday, August 17, 2019, Pro One Group employees attended a training on the topic "Level Up Your Professional Success "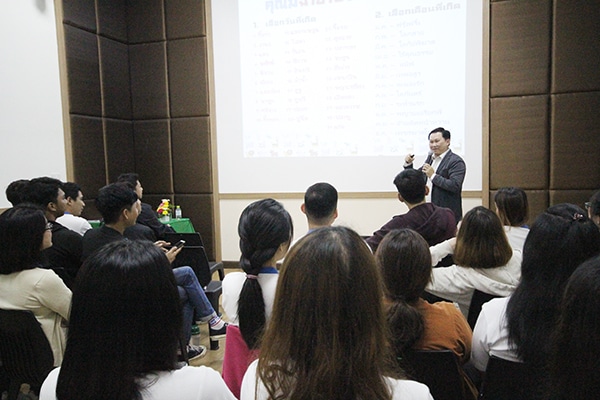 By MD. Montree Saengphatratai or Coach SmartKid, the only doctor coach in ThailandIn which Khun Warin Piripunno, Managing Director of Professional One Co., Ltd. welcomed and the background of the training, this time.
Then the training began on "Teamwork With No Drama andProfessional One's Collaboration Mindset"as a format of lectures and workshop with a fun atmospherewhile gaining the knowledge of working to reach the full potential of the contract. And as a result, employees work together in an efficient, happy way to achieve common goals.