HR Outsourcing Services
Provider behind a leading IT company's success for over 30 years
International Tech-foundation Partner Specialized in Human and Technology
"One Step Ahead Human & Technology Solution"
Art of Human
 • Compassionate Solution 
Always have intensive human understanding to provide most insightful solution for all
 • One Step Ahead Knowledge
Put knowledge as priority for all to create constant improvement and one-step-ahead progress beyond market
Science of Technology
 • One Step Ahead Technology Adoption 
Always adopt customer-centric technology to provide one-step-ahead tech solution for all clients
 • International Standard Technology Service
Progressively certified by international standard and license in technology to ensure perfect professionality
Professional One has been an HR Outsourcing Services specialist for over 30 years. Our journey began in electronic typewriter repair and maintenance services, and expanded to IT personnel outsourcing when a leading international IT company adopted an outsourcing strategy in its Thailand business management in 1990. Professional One was the first and only trusted local provider to provide HR Outsourcing Services to the company. Based on our expertise in IT personnel recruitment, payroll management with 100% on-time proven record, long-term employee relations management, comprehension in IT resources nature, knowledge in the Thai Labour Protection Act and related laws, and awareness of end-result which will impact our clients, Professional One's Outsourcing Services has been trusted by the international IT company ever since and we were selected to be a Skilled IT Resource Service Provider in 1997. We continue to improve our work process and HR technology and assure our clients in our services with quality management standard ISO 9001.
Professional One did not stop our journey at IT personnel outsourcing. We recognized that our clients need technology to help compete in the market. That's when we expanded our IT capability by establishing Pro One IT Company Limited in 2012 to provide IT Services covering IT infrastructure services and IT solutions. View Pro One IT's services here.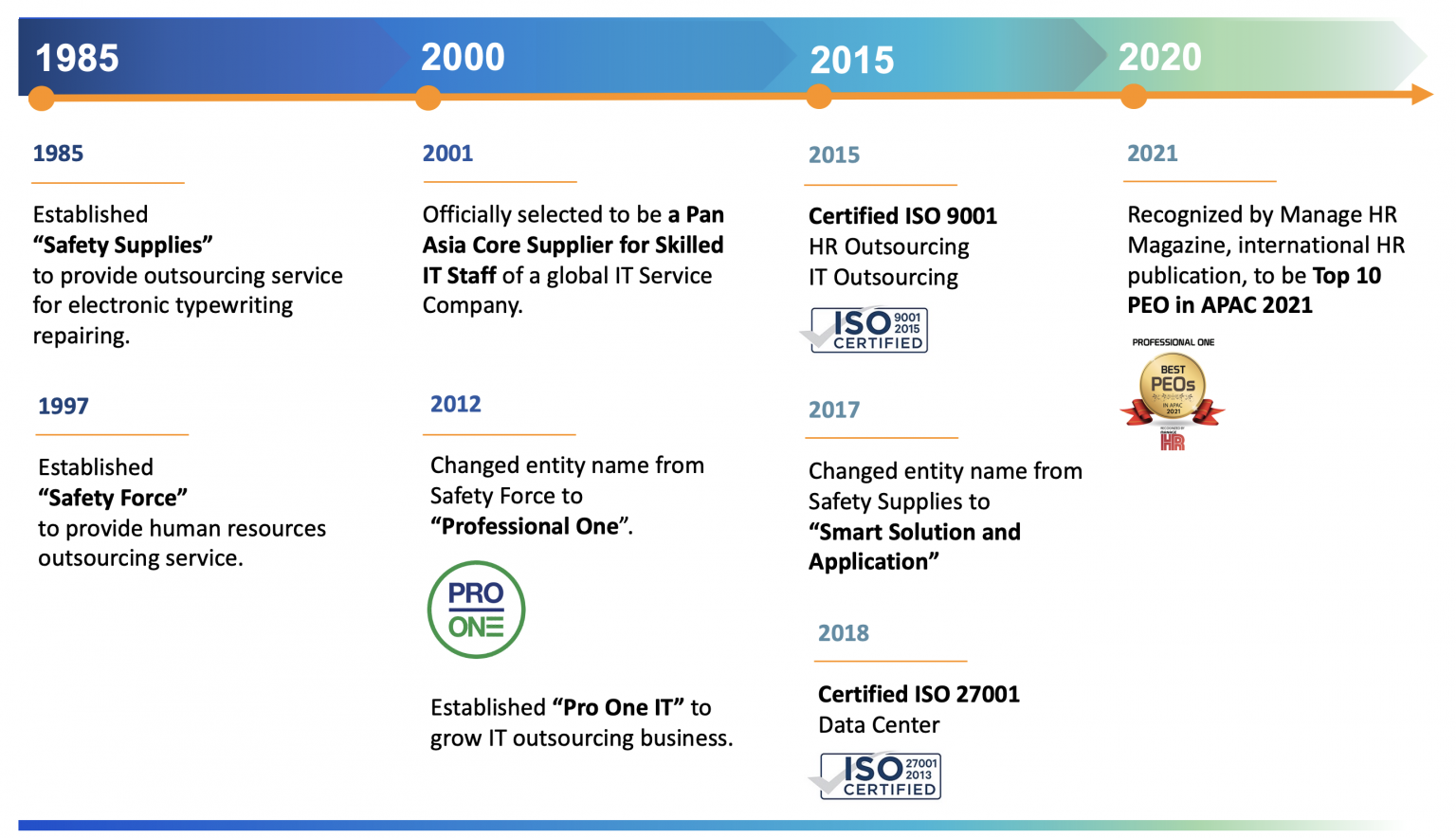 Professional One has been recognized by Manage HR Magazine
as one of the Best Top 10 PEOs in APAC 2021.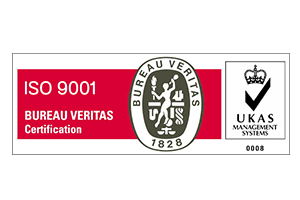 To ensure our clients receive impressive services, Professional One's quality management system is ISO 9001 certified. We continue to thrive through annual customer satisfaction surveys which allow us to create systematic continuous improvement plan.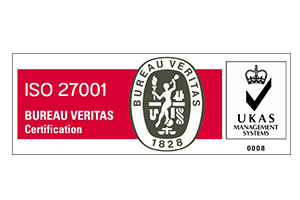 Professional One is aware of important information protection, maintenance, and availability in the business. Our information system conforms to Information Security Management Systems ISO 27001. Clients can be assured that we can provide continuous services with our Business Continuity in place.