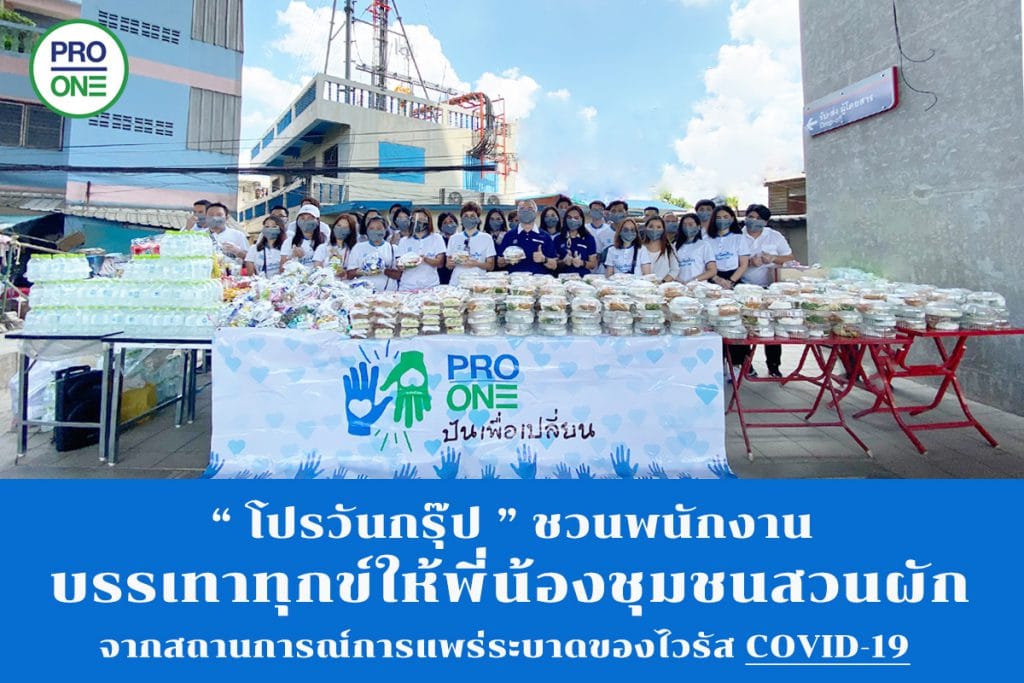 "Pro-One Group" invites relief workers to brothers and sisters of the Suan Phak Community.
.
On May 16, 2020, Pro One Group brought a number of food items such as 600 boxes of bento boxes, 500 bottles of drinking water, 100 sets of snacks and 50 sets of dry food to the people who were affected due to the situation. The spread of COVID-19 virus in Suan Phet community area, Kamphaeng Phet 2 Road, Chatuchak District, Bangkok. To alleviate their troubles Along with organizing activities for the elderly and children in the community to have fun and relieve stress By Pro-One Group
would like to encourage everyone to be patient And join the fight together.
.
In this regard, the Pro One Group has strictly adhered to measures to prevent COVID-19 in food distribution. And thanks to the community leaders And all relevant departments to facilitate the company And all the people who come to receive food.
.