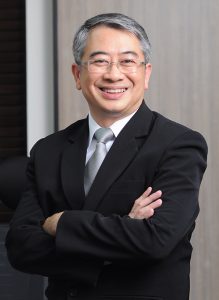 Nowadays, we are well aware that information technology (IT) has played an important role in changing our society and economy to the digital era. The public and private sectors are highly focused on transforming their traditional IT systems to new technology, so the demand for skilled IT staff is increasing accordingly.
Pro One Group strives to be a leader in IT outsourcing. To achieve this vision, we regularly recruit and screen skilled IT resources to promptly start the service. Additionally, we have engaged with various educational institutions to enhance the skill of students.
More than 28 years that Pro One Group has participated in the IT services and IT education industries. Therefore, our comprehensive and extensive of technology have resulted in providing appropriate IT systems to satisfy our customers' needs and earning our expertise in recruiting, selecting, and managing relationships with skilled IT resources in various levels.
At present, the Thai government strongly promotes and encourages more use of IT in accordance with the policy of Thailand 4.0 and the Eastern Economic Corridor Development Plan, also known as the EEC. Thailand 4.0 campaign is expected to bring billions of investment from abroad to Thailand. Undoubtedly, the demand for skilled IT resources will be tremendously increased.
Therefore, in 2018 direction, we plan to expand IT outsourcing services to eastern are of Thailand, Chonburi, and Rayong. We will grow the business partnership with Thailand and overseas companies to enhance the skilled resource database. Also, we will develop service innovation to help customers reduce IT management costs.
Our promises and commitments to all stakeholders have concluded in our vision statement that "We strive to be a leading IT outsourcing services provider in Thailand ".  Together with the dedication of our employees and innovation in service, management, technology, and others aspects. Pro One Group will be a part of driving and growing Thailand society and economy to a new digital era.
Varin Phiripoonyo
Chairman of the ProOne Group